The pontiff has difficulties traveling due to his age and some health problems.
Speaking to reporters after a trip to Mongolia, Pope Francis, 86, said that making these types of trips "is not as easy as before," referring to his inauguration 10 years ago.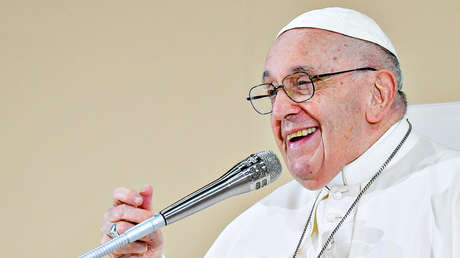 Asked what trips he plans in the future, the pontiff revealed that he now has "some limitations in walking" and finding traveling difficult, which could be a clue that he will soon stop traveling abroad, the Daily Mail newspaper notes.
Three months before his visit to Mongolia, Francisco underwent a three-hour operation to remove scar tissue from his intestines and repair a hernia in his abdominal wall, and two years earlier, in July 2021, he had 33 centimeters of his colon removed. due to inflammation and narrowing of it. During his trip, he walked unsteadily and often seemed tired, writes Daily Mail.
In addition, Pope Francis suffers from other health problems. His knees hurt and now he has to appear in public with a cane or in a wheelchair. Additionally, since 2013, he has complained of sciatica and acute pain due to a nerve problem.
Source: RT