The former US Secretary of State also claimed that the West Bank region is the "legitimate homeland of the Jewish people."
When participating in the One Decision podcast, Mike Pompeo, US Secretary of State during the presidency of Donald Trump, defended Israel's possession of the cities of Judea and Samaria, in the West Bank region.
As he expressed, "Israel has a Biblical claim" on those districts, while assuring that it is not an "occupying nation." "As an evangelical Christian, I am convinced from my reading of the Bible that 3,000 years later, despite denial by so many, [esta tierra] is the legitimate homeland of the Jewish people," added.
On the other hand, Pompeo referred to the judicial reform promoted by the government of Benjamin Netanyahu, which generated protests among the population, and played down its importance compared to other issues in the region.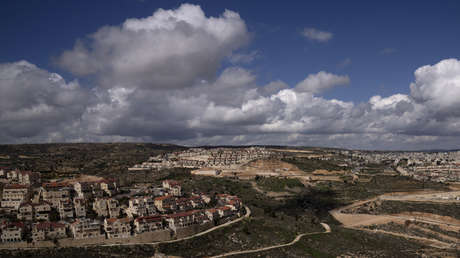 "Let's start with the fact that the Iranians continue to hold people with US and UK passports, or we could start with the observation that the Iranians are trying to kill Americans here at home, including former top US government officials. ", he listed.
Then he asked: "What is the best interest of the US? Is it to sit and wait for Abu Mazen [presidente de la Autoridad Palestina, Mahmoud Abbas], a known terrorist who has killed many people, including Americans, to draw a line on a map?" "That's what the State Department would do. The former secretary of state ran back and forth from Tel Aviv to Ramallah and tried to draw lines on a map. We said, 'That's not the best thing for America. We're going to create peace,' and we did," said Pompeo, who rejected the possibility of supporting a two-state solution, with an independent Palestine alongside Israel.
"I am in favor of a result that guarantee Israeli security and improve the lives of everyone in the region," he said.
Source: RT