The French president insisted that the organization is geographically limited to the North Atlantic.
France blocks NATO's plans to expand its reach in Asia by opening a communications office in Japan, which would be the first outpost of the Alliance in the region, reports Politico.
The issue has created a division within the bloc on the eve of the summit to be held on July 11 and 12 in the Lithuanian capital, Vilnius.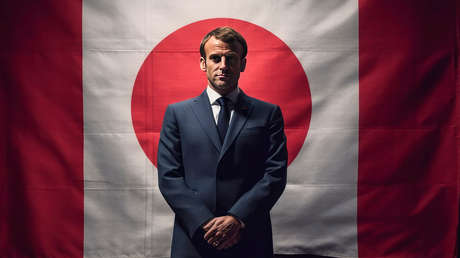 "We are not in favor as a matter of principle," French President Emmanuel Macron told reporters on Friday. "The Japanese authorities themselves have told us that they do not agree", he added.
According to the newspaper, the president opposed a greater NATO focus on China, arguing that it is a military organization. is geographically limited to the North Atlantic.
"NATO means the North Atlantic Treaty Organization," recalled the head of state, adding that articles 5 and 6 of the constitutive pact are "geographical."
The idea of ​​opening an office in Japan was first discussed in January during Alliance Secretary General Jens Stoltenberg's visit to Tokyo for his meeting with Japan's Prime Minister Fumio Kishida.
In May, the Asian country's foreign minister, Yoshimasa Hayashi, announced that Tokyo was maintaining conversations about.
For its part, China believes the move could harm regional peace and stability. "NATO has repeatedly stated publicly that it is a regional alliance and not seek geopolitical expansion. Asia is beyond the geographic limits of the North Atlantic and does not need a replica of that military bloc," Chinese Foreign Ministry spokesman Wang Wenbin said in June.
"The position of most Asian countries is very clear. They oppose the rise of military blocs in the region", he claimed.
Source: RT