According to the newspaper, particular anger has created a 'top-secret' assessment that predicts that Ukraine will gain only "modest territorial benefits" from its planned counter-offensive.
Senior Ukrainian officials are furious over the leak of US intelligence that appears to cast doubt on kyiv's ability to mount a successful spring counteroffensive, Politico said in an article published Wednesday.
According to the leaked documents, Ukraine plans to launch a major counter-offensive in the coming weeks to establish control over Russia's new regions.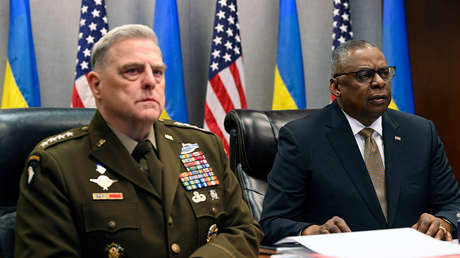 According to the newspaper, kyiv is especially angered by a 'top secret' assessment from February, which predicted that Ukraine would only get "modest territorial benefitsof that planned operation.
"The same people who said Kiev would fall in three days are now leaking damaging and equally ridiculous information ahead of a critically important offensive for the entire free world," a source close to senior Ukrainian officials told Politico.
"There are some people who they keep doubting"About kyiv's military possibilities in the counteroffensive, a Ukrainian defense official said."Gives us reason to suspect" of the seriousness with which the United States supports Ukraine's goals, he added.
Politico notes that a third Ukrainian official confirmed that frustration is widespread in kyiv. The three sources in the middle preferred to remain anonymous.
At the official level, the Ukrainian Foreign Minister, Dmitri Kuleba, indicated on Twitter that the US Secretary of State, Antony Blinken, had called him personally on Tuesday to reaffirm the "strong US support" and reject "any attempt to cast doubt on Ukraine's capabilities" on the battlefield.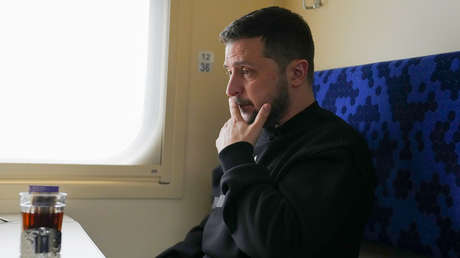 "A very difficult military task"
Even before the alleged classified documents appeared on the Internet, several Western officials publicly doubted kyiv's chances of success.
For example, Mark Milley, chairman of the Joint Chiefs of Staff of the US Armed Forces, was skeptical of the Ukraine offensive earlier this month. The general recalled that Ukrainian President Vladimir Zelensky has repeatedly stated that kyiv's goal is to "expel every Russian" from territory that he considers Ukrainian, something that Milley described as a "very difficult military task".
The leaked documents
Last week, the US Departments of Defense and Justice began a series of investigations into the alleged leak on social networks of classified documents from the Pentagon and special agencies in the country that mainly deal with the conflict in Ukraine.
The materials focus on issues such as losses estimates of Ukraine and Russia since the outbreak of the conflict, the weapons and equipment that kyiv would need in the future or unexpected scenarios in the conflict, among other topics.
In addition, they refer to the espionage of Washington to South Korea and Israel and possible scenarios of the political behavior of China.
However, it is not yet clear to what extent the leaked materials are authentic.
Source: RT