According to the outlet, more and more American Republican politicians are opposed to providing aid to kyiv, which "awakened" concern in Europe.
Some US allies in NATO are concerned about how long and at what cost they will have to continue supporting Ukraine, Politico reported Saturday.
According to the outlet, more and more Republican US congressmen, including the party's presidential candidates, are opposed to providing aid to kyiv. This stance "has sparked fears across Europe that a Republican Party victory in the White House next year could shatter the alliance," the outlet writes.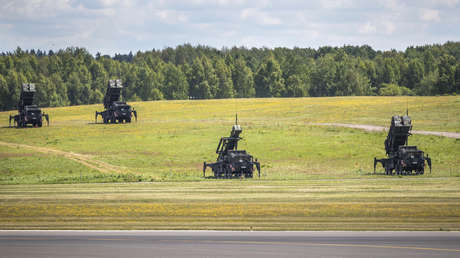 Likewise, the report indicates that the situation regarding the support of the West to Kiev is complicated in view of the summit of the Atlantic Alliance that will take place in Vilnius on July 11 and 12, adding that in the Lithuanian capital there will be a disagreement next week over whether Ukraine should be given a path to NATO membership.
The summit will take place in the midst of the "long-awaited" Kiev counteroffensive that "had an undeniably slow start, with many of the main Ukrainian soldiers exhausted or incapacitated after almost 18 months of fighting," Politico reports.
On the other hand, the US National Security Adviser, Jake Sullivan, confirmed this Friday that Washington will supply Ukraine cluster bombsthe use of which is prohibited in much of the world.
In this context, the spokeswoman for the Russian Ministry of Foreign Affairs, Maria Zajarova, dismissed the shipment as "a gesture of despair and a show of impotence", as well as a new manifestation of the aggressive anti-Russian policy from Washington, which intends to prolong the conflict until "the last Ukrainian".
Source: RT