Not all allies are likely to contribute to the alliance's new plans to build up forces along its eastern edge, close to Russia.
NATO's plans to build up combat-ready equipment and forces along its eastern edge, close to Russia, could test the strength and unity of the alliance in the face of the difficulties of carrying it out, reports Politico.
According to the newspaper, the bloc must convince countries not only to provide soldiers and training but to provide large amounts of expensive weapons, equipment and ammunition, the most important factor.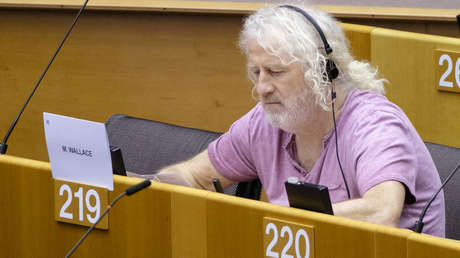 "If there wasn't someone organizing the food and telling everyone what to bring, everyone would bring French fries because they're cheap and easy to get," said James Townsend Jr., former US Deputy Assistant Secretary of Defense. .UU. for European Policy and NATO. "The nations […] they'd rather bring chips," he added.
According to the publication, the military leaders of the Atlantic Alliance will present updated regional defense plans this spring. "The figures will be high, and officials are considering the idea that up to 300,000 troops will be needed of NATO to make the new model work. That means a lot of coordination and persuasion," the outlet writes.
However, not all allies are likely to contribute to the organization's new plans, as countries are concerned about their own ammunition stockpiles due to the need to parallel increase supplies to Ukraine.
"A test for NATO will come this summerwhen the leaders of the 30 member countries of the alliance meet in Lithuania," underlines Politico.
Defense industries under pressure
For his part, NATO Secretary General Jens Stoltenberg has repeatedly confirmed that they have intensified production in recent months and that the military bloc is working on new requirements for ammunition stockpiles.
However, he also admitted the existing problems last month, stating that the weapons production capacity is below the rate at which Kiev consumes them, which, he stressed, puts the countries' defense industries under pressure.
For her part, Stacie Pettyjohn, director of the defense program of the US think tank Center for a New American Security, declared: "We have tended to try to store ammunition on the cheap … it's grossly inappropriate". In addition, he added that the problems that NATO members have "are even more serious because many of them often depend on the United States as a kind of backup."
Source: RT