Lieutenant Colonel Mauro Cid is under arrest for falsifying the vaccination records of the former Brazilian president.
The Brazilian Federal Police (PF) found information about a possible coup plan on the mobile phone of Mauro Cida soldier who was a collaborator of former President Jair Bolsonaro (2019-2023) and who is in custody, the G1 portal reported.
The phone contained messages, audios and documents about the alleged maneuvers to keep the right-wing president in powerafter having lost the elections against Luiz Inacio Lula da Silva.
Among the data found was the draft of a decree of Guarantees of Law and Order, which established that the president could exclusively summon the Armed Forces in case he was unable to mobilize the rest of the public forces in situations of disturbance of order.
🚨URGENT Federal Police find GLO MINUTE on Mauro Cid's cell phone, or Jair Bolsonaro's right arm. They also found studies to give legal support to a coup execution pic.twitter.com/aOaTapcu1m

— Stateroom of the Republic  (@camarotedacpi) June 7, 2023
Lieutenant Colonel Mauro Cid was arrested in early May, as part of the investigation into falsifying vaccination records, including that of the former president and his family, in order to circumvent travel restrictions due to the coronavirus pandemic.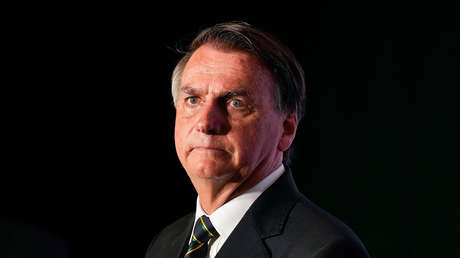 Since then, the Federal Police had Cid's mobile phone in custody, and finally the reports on the skills carried out on the device were released.
According to the investigations, it has been more than proven that Bolsonaro's former adviser actively participated in coup plots in the post-electoral period.
Several of his interlocutors, identified in the computer expertise, are now in the crosshairs of the PF. Some names are still kept completely secret, due to the prominent position they held in the previous government.
A few weeks ago, Cid appealed to his right not to testify when he was questioned about these events by the Federal Police, who also found evidence of an alleged coup plot on other mobile phones, including those of retired Major Ailton Goncalves Barros and Colonel Elcio. Frank.


Source: RT