The young woman assures that the Brazilian player raped her in the bathroom of a nightclub.
The Catalan Police has revealed the first recorded statements in the early hours of December 31, when Brazilian soccer player Dani Alves allegedly sexually assaulted a woman at the Sutton nightclub in Barcelona, ​​reports El Periodico, citing its sources.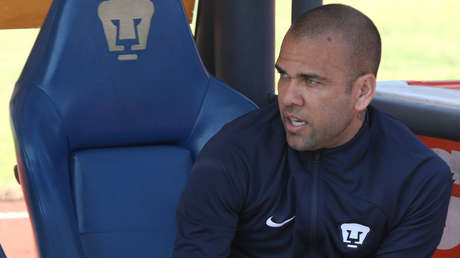 According to the images captured by the camera carried by one of the agents of the Mossos d'Esquadra (the Catalan regional police) from the Les Corts neighborhood and to which the media had access, the young woman can be seen cry inconsolably and in a state of nervousness. She assures that Alves had sexually assaulted and subsequently raped her.
In addition, the young woman repeated in the video that she felt "embarrassed, ashamed" Y "guilty"for having agreed to enter the VIP area of ​​the nightclub with the soccer player, who belonged to the Mexican club Los Pumas de la UNAM until they fired him after the news spread.
Dani Alves was arrested on January 20 at the Mossos d'Esquadra police station after a complaint from the victim, who assured that the athlete sexually assaulted her in the bathroom of the nightclub.
For his part, the player denied the complaint against him, assuring that he was on the site enjoying and dancing, but without invading the space of others.
Subsequently, the victim explicitly renounced being compensated by the soccer player, arguing that the only thing he wants is that justice be done and that the footballer pay with jail.
Source: RT