According to the deputy minister of Agriculture, the decision "is in the interest of the Polish economy."
Poland has urged the EU to ban imports of frozen raspberries from Ukraine, local news agency PAP reports.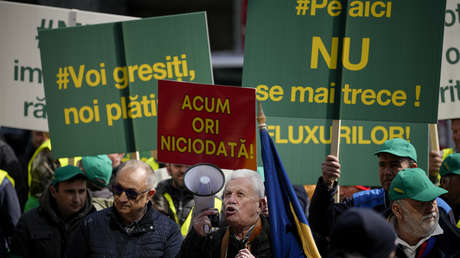 The country's Deputy Minister of Agriculture, Janusz Kowalski, declared Thursday before the Lower House of the Polish Parliament that the measure is a "priority." "This decision must be taken as soon as possible," he stressed.
According to the official, banning exports of frozen raspberries from Ukraine "is in the interest of the Polish economy." In this regard, he explained that last year Polish farmers produced 105,000 tons of raspberries, while imports of frozen berries from Ukraine increased by a third, to over 22,000 tons. He also mentioned that from January to April of this year, imports shot up 117%.
Kowalski indicated that "even today he can get in his car and go see the EU Trade Commissioner Valdis Dombrovskis; the head of the European People's Party, Manfred Weber; the president of the European Commission, Ursula von der Leyen, to convince them […] to ban imports of Ukrainian raspberries, which are currently flooding the Polish market".
At the end of April, the European Commission (EC) reached an agreement with Poland, Romania, Hungary, Slovakia and Bulgaria on the restriction of imports of four Ukrainian agricultural products: wheat, corn, rapeseed and sunflower seeds.
Source: RT