The large volume of cereals from Ukraine that entered the European market in the last year has had a negative impact on farmers in several countries in the bloc.
Poland's Prime Minister Mateusz Morawiecki has demanded the European Union use all available tools to limit the volume of Ukrainian grain entering the bloc's market, as this has angered Polish farmers over the effect negative that these imports have had on the prices of local grains, reports Reuters.
"We demand the use of all regulatory instruments: quotas, tariffswhich would help limit or block the import of Ukrainian grains to Poland," Morawiecki said this Wednesday at a press conference. He added that he had agreed with the authorities of other countries that border Ukraine to demand the respective measures from the president of the European Commission, Ursula von der Leyen.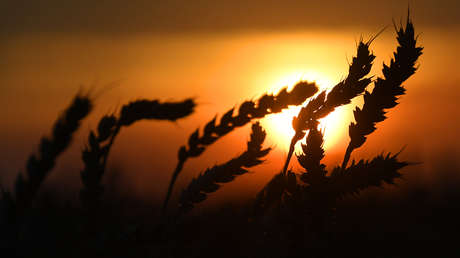 In October will be held parliamentary elections in Polandand the growing anger of local farmers over the influx of Ukrainian grain represents a big headache for the ruling nationalist Law and Justice party, as its conservative voter base lives mainly in rural areas and small towns, reports Reuters.
Losses for Polish farmers
Ukraine is one of the world's largest grain exporters and the production in that country is cheaper than in the EU. In the last year, large quantities of Ukrainian grains have reached the European market, harming the agricultural sector from various member countries of the bloc.
That same day, the Polish Minister of Agriculture, Henryk Kowalczyk, met with agricultural representatives, who reject the "inadequate" help proposal by the Government. "You have to pay for each hectare of grain planted, losses must be covered"said Michal Kolodziejczak, one of the delegates in the talks with the Executive.
Kolodziejczak estimates that at least 6 billion zlotys (about 1.390 million dollars). This number is about ten times greater than the aid program of 600 million zlotys that this week was approved by the European Commission, and that according to the Polish Government will help to compensate said damages.
In July 2022, Russia and Ukraine, with the mediation of the UN and Turkey, signed an agreement for the export of Ukrainian grains through a safe corridor through the Black Sea, the purpose of which was to alleviate the international food crisis.
However, the pact has been strongly criticized by Moscow, because most of the grain supplies do not flow to the countries most in need from Africa and Asia, as stipulated in the document, but are heading to Europe.
Source: RT