"He asked me a very strange question in front of everyone," a Spanish opera singer recounted.
Spanish tenor Placido Domingo has again been accused of sexual harassment, three years after similar allegations led to a public apology and the cancellation of several concerts.
This time, the accusation was made by a Spanish opera singer, who has preferred to remain anonymous, during a program on the La Sexta television channel. The artist reported that Domingo asked him to play it during a rehearsalwhile, on another occasion, he claimed that he kissed her in full performance when they shared the stage in the 2000s.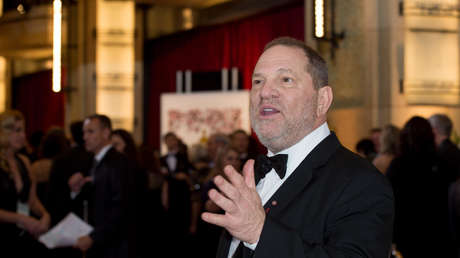 "The first time he made me feel uncomfortable was when I was going from one room to another to do a scene rehearsal, and he asked me a very strange question in front of everyone. He says: 'Hey, can I put my hand in that pocket so nice pants?' She was wearing pants with an embroidered back pocket," the woman noted, adding that her first thought was what she should answer to avoid offending him and do not create an awkward situation.
She also recalled that during a function, when the lights went out, Domingo approached her and kissed her on the mouth. "It was a kiss that I did not see coming nor could I dodge nor did I want to receive", he expressed.
The singer commented that at that time she did not report Domingo, now 83, to her bosses or to the authorities.
For his part, Samuel Schultz, former vice president of the American Musical Artists Union (AGMA), revealed that there was an alleged agreement between the singer and the union not to publish the investigation that showed that 27 women had been subjected to inappropriate behavior over 20 years by the tenor.
"The union would receive $500,000 to keep those results out of public scrutiny", he assured. Schulz decided to leak the report to the press because he no longer holds any management position in the organization.
Dozens of women declared in 2019 that the Spanish tenor sexually harassed them. According to testimonies, Domingo pressured several of them to keep inappropriate relationships with him in exchange for jobs.
Source: RT