Archaeologists found human remains of 60 people, animal skeletons and various valuables.
A group of archaeologists has found a 4,000-year-old sanctuary similar to Stonehenge in an industrial estate in Tiel, the Netherlands, the city's official Twitter account announced on Wednesday.

Experts believe that the sanctuary, which consisted of several mounds of earth and covered the area of ​​four football fields, was probably a important place to which the people came on designated dates performed rituals and buried their dead.
Likewise, the site has three earth mounds, where the largest has a diameter of 20 meters. It is believed that this served as a kind of solar calendar, since it was surrounded by a shallow ditch with several passages.
The archaeologists also found offerings in places where the sun shone directly through the openings, human remains of 60 people, animal skeletons and valuables such as a spearhead made of bronze.
surprising find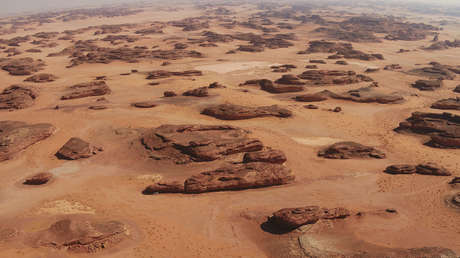 The finding that has surprised them the most is a glass bead from Mesopotamia —a historical region located in what is now Iraq and Syria—, which has become the oldest ever found in the Netherlands.
According to Stijn Arnoldussen, Special Professor of Late Prehistory at the University of Groningen, it is a special object because at that time the glass It was not made in the place where it was found, so it was a material unknown to many of the locals.
For her part, Ilse Schuuring, municipal archaeologist of Tiel, explained that the excavations began in 2017 and an area of ​​approximately 22 hectares was analyzed, an unprecedented event for archaeological research in that European country.
Source: RT