In this way, the Brazilian state company will stop the sale of several of its strategic assets.
The Brazilian state oil company Petrobras announced this Monday its decision to stop the sale processes of some of its assets as part of the company's most current strategic guidelines, approved by its board of directors.
In this way, the company will maintain its Urucu and Bahia onshore hubs, its Manati shallow water field and its subsidiary in Argentina, Petrobras Operaciones, since its profitability profile corresponds to its new policy of maximizing the value of its portfolio by focusing on profitable assets and replenishing its oil and gas reserves.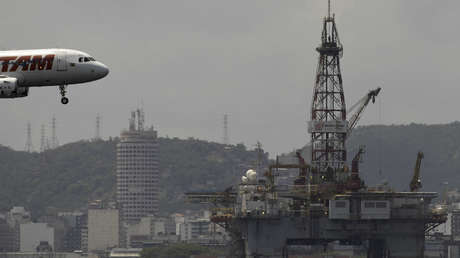 The sale of these assets had begun during Jair Bolsonaro's administration, when Petrobras sought to sell non-essential assets to focus on deepwater oil exploration and reduce its debt. However, with the arrival of Luiz Inacio Lula da Silva in January, some of these processes were stopped and others were expected to be canceled, Reuters reports.
Polo Bahia was in negotiation with a consortium formed by PetroReconcavo and the energy sector company Eneva, but it was interrupted by the ruling of a court in the state of Rio de Janeiro. The latter had also negotiated the purchase of Polo Urucu in 2022, but did not reach an agreement with the state company on the price of the asset. Campo Manati and Petrobras Operaciones were for sale since 2020 and 2022 respectively, explains the O Globo media.
Petrobras indicated that it will periodically reevaluate the permanence of other assets in its portfolio based on its profitability objectives, decarbonization opportunities and the stage of its productive life, leaving the door open to possible new divestments in the future.
Source: RT