Delegations from the US, Europe and Latin America will be invited to the meeting in Bogota, whose exact date is yet to be defined.
The president of Colombia, Gustavo Petro, will convene an international conference in Bogota in order to promote dialogue between the Government of Venezuelan President Nicolas Maduro, the opposition sectors and representatives of civil society in that country.
To the meeting, whose exact date is about to be fixed After Easter, delegations from the US, Europe and Latin America will be invited, the Colombian Presidency specified in a statement published on Tuesday.
"The purpose of the meeting is reopen roads and build a roadmap to stimulate and support the dialogue between the Venezuelan opposition, the civil society of that country and the Government of Venezuela", they stressed.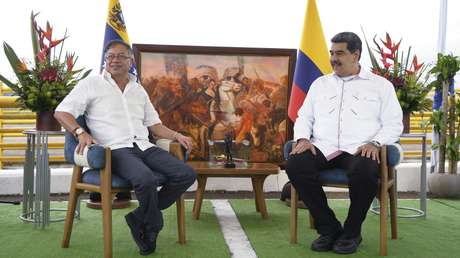 In addition, they emphasize that the need to organize a meeting of this type was "a key issue" during the meeting between Petro and Maduro held on March 23 in Caracas.
dialogue resumed
The dialogue between the Government of Venezuela and the opposition was suspended in October 2021 as a result of the extradition of the Venezuelan diplomat Alex Saab from Cape Verde to the US. However, last year the process was resumed after several meetings.
Among other advances, the signing of the partial agreement stands out after a round of talks in Mexico City at the end of November.
Said document was sealed with the objective of inject the funds necessary to attend emergencies in the sectors of health, education and public services in Venezuela. Also, it was achieved make sanctions more flexible against the nation's oil industry, which resulted in the signing of new contracts between the state-owned Petroleos de Venezuela (PDVSA) and the US company Chevron.
For his part, Maduro insisted that his government seeks the lifting of all sanctions imposed against Caracas and the recovery of "between 24,000 to 30,000 million dollars" who are "kidnapped" abroad and belong to their country.
Since Petro came to power, the presidents of Colombia and Venezuela have held meetings in four times.
With the reestablishment of diplomatic and commercial relations between both countries, Venezuela became one of the countries that guarantee peace in Colombia. Thus, in December of last year, Caracas was the scene of negotiations between the Petro Executive and representatives of the National Liberation Army (ELN).
Source: RT