The Colombian president reported that the police force will be under the responsibility of retired general William Salamanca.
The president of Colombia, Gustavo Petro, dismissed on Monday the director of the National Police, General Henry Sanabria, and the deputy director Yackeline Navarro.
"I appreciate the hard work of General Henry Sanabria and General Yackeline Navarro in the Colombian National Police," Petro said.
The Colombian president commented that the new director of the police force will be the retired general William Salamanca"a major general of the Reserve, with more than 37 years of experience in the institution."
While General William Salamanca rejoins the institution, General Tito Castellanos, who had been serving as head of the National Police Service, will take over as manager.

— Gustavo Petro (@petrogustavo) April 12, 2023
Petro announced that while Salamanca rejoins the institution, the leadership of the PNC will be assumed by General Tito Castellanos as managerwho served as head of the National Police Service.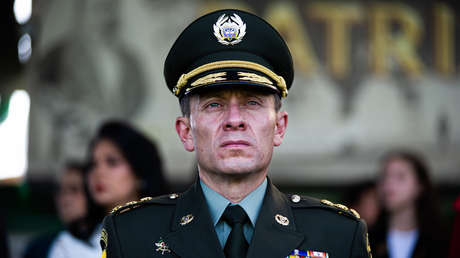 The departure of Sanabria, whom they point out as "ultra-Catholic" and even carrying out exorcisms within the Police, comes after a series of controversial statements that he repeatedly offered about religion and the role of women, which generated strong criticism.
sanabria was appointed as director of the Police by Petro in August 2022. His call was made based on the fact that he was the uniformed officer with the longest tenure and hierarchy within the agency, therefore he was the most qualified to assume police leadership.
If you liked it, share it with your friends!


Source: RT