Supreme Judge Juan Carlos Checkley ordered this penalty for the dismissed president.
The Justice of Peru approved this Thursday the request for preventive detention against the dismissed president Pedro Castillo, investigated for the crime of rebellion, for a period of 18 months.
In this way, Justice endorsed the request made by the Public Ministry, considering Castillo's alleged flight risk because he has several open investigations.
With that decision, Castillo will remain in prison. On Wednesday afternoon, the seven-day "preliminary detention" period that had previously been issued expired, but he did not leave prison since that measure was extended for another 48 hours, while the requirement of preventive detention was resolved.
The ousted president tried to reverse the preliminary arrest before it was completed, but on Tuesday the Supreme Court rejected the appeal filed by his defense in this regard.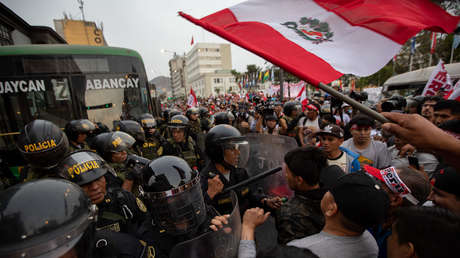 At that hearing, Castillo denied the charges against him. "I never committed any crime of conspiracy or rebellion," he said.
He also stated: "I am unfairly and arbitrarily detained, I am not for a thieffor rapist or corrupt or bully".
crime of rebellion
Castillo was detained last week after being removed from office by Congress, following his failed attempt to dissolve Parliament and establish an emergency government. Since then, he has been investigated for the crime of rebellion.
Judge Cesar San Martin, who presides over the Permanent Criminal Chamber of the Supreme Court, who denied the appeal to reverse the preliminary detention, explained that, although there was no uprising in arms —according to the typical perspective of the crime of rebellion—, it is "imperative" that Castillo announces his intentions to close Congress, as well as to intervene in the institutions of the Justice system.
In addition, he said that "by establishing an exceptional emergency government he wanted to alter the constitutional order and public peace."
More information, shortly.
Source: RT