The former Uruguayan president called for analyzing his initiative "geopolitically", and not "ideologically".
Former Uruguayan President Jose 'Pepe' Mujica announced Monday that he is working on a long-term integration policy proposal for Latin American countries, in order to confront the "powers" that challenge "traditional States".
"It is not about losing independence, but about coming together to defend certain common rights. You have to look at it geopolitically, not ideologically," Mujica said in an interview with the En Perspectiva radio program.
The former Uruguayan president (2010-2015) explained that he will seek to present his agenda of integration initiatives to the presidents of the region, with the aim of reaching a consensus.
Among his proposals, Mujica pointed to the creation of a common anthem and flag in Latin America; a free movement of citizens and goods, as is currently the case in the European Union; to the authorization to practice the profession in any country of the continent without the need to revalidate qualifications; to teach Portuguese in the classrooms of the region and that Spanish is taught in Brazil.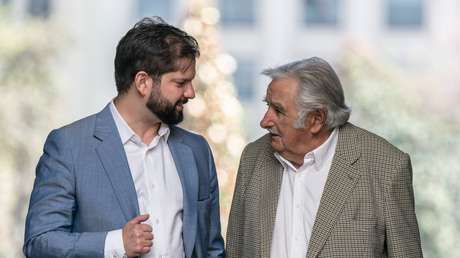 "Create a culture"
It is about, Mujica explained, "starting with small but systematic things, that favor us" and that help "create a culture."
"To defend what remains of our sovereignty we need to unite our interests in a long-term policy and draw conclusions from the failures we have had, because ultimately the integration phenomena were political concerns of politicians, intellectuals, well-intentioned people, but they did not have a town, they have not made meat in our towns, for historical reasons," added the former president.
Despite being a recognized leader of the left throughout the region, Mujica called not to politicize integration projects.
Source: RT