"Together we are giving Ukraine what it needs, when it needs it," the US defense secretary declared during a high-level meeting.
US-made M1 Abrams tanks will soon arrive in Ukraine to counter Russian forces on the battlefield, US Secretary of Defense Lloyd Austin said on Tuesday.
"I am pleased to announce that the M1 Abrams tanks that the United States had previously committed to They will arrive soon in Ukraine"he declared.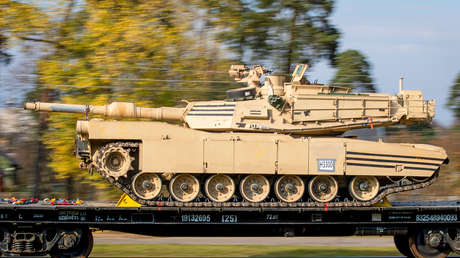 "Together we are giving Ukraine what it needs, when it needs it. Together we are sending Ukraine the security assistance it needs for the current counteroffensive," Austin said during the 15th meeting of the Ukrainian Defense Contact Group.
Although the senior official did not provide more information about future deliveries, it had previously been reported that kyiv will receive in mid-September the first 10 M1 Abrams tanks from a total of 31 planned.
According to people familiar with the matter cited by Politico, tanks are now They are in Germany in the process of modernization and after that, they will be delivered to Ukraine.
In mid-May, the American press reported that hundreds of Ukrainian soldiers began training in Germany in the operation and maintenance of these combat vehicles.
Source: RT