The meeting was scheduled for November 25 in Mexico City, but was canceled after it was reported that the Peruvian president would not be present.
The president of Peru, Pedro Castillo, celebrated this Tuesday the possibility that the meeting between heads of state of the Pacific Alliance will be held in the Andean nation, after Mexico's refusal to host the summit due to the decision of the Peruvian Congress not to allow you to travel to the country.
"Brother Lopez Obrador, we await you with open arms in Peru, this government and its people. And welcome, and welcome also to the other brother countries that are part of the Pacific Alliance," Castillo declared in a meeting with members of the National Assembly.
President Pedro Castillo thanks President AMLO of Mexico for holding the Pacific Alliance Summit in Peru. Great political gesture by Lopez Obrador against the coup Congress. pic.twitter.com/BDfCydSQ3g

— Comenista (@verdeembeleso) November 22, 2022
Hours before, the president of Mexico, Andres Manuel Lopez Obrador, announced the official suspension of the meeting scheduled for November 25 in Mexico City. The event was scheduled to hand over the presidency of the organization to Peru, but after the Lima Congress did not grant Castillo permission to attend the summit, the members of the alliance decided to postpone the meeting.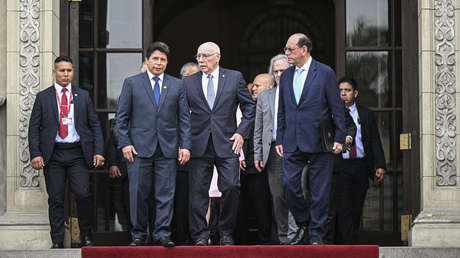 Lopez Obrador opened the possibility of the meeting taking place in the first week of December in Peru, with the prior approval of the other two member countries of the alliance, Chile and Colombia, and the approval of Ecuador, an associated State.
After announcing this alternative, Castillo expressed his gratitude to the Mexican president for his decision "firm, correct and blameless" and informed that it will be this Tuesday when he receives confirmation from his partners.
"Today I will have official data, but from now on I would like the brother countries, which are part of the Pacific Alliance, to be here," said the president.
In the midst of the investigations against Pedro Castillo for alleged crimes of corruption, the Peruvian Congress has denied the president three trips abroad. In August he was prohibited from attending the investiture of Gustavo Petro in Colombia and in October from a tour of Europe and the Vatican. Finally, on November 17, he was denied travel to Mexico to attend the summit.
If you liked it, share it with your friends!


Source: RT