Michael Barr pledged to ensure that the US central bank is fully accountable for any supervisory or regulatory failure.
The Vice President of Supervision of the US Federal Reserve, Michael Barr, believes that the bankruptcy of Silicon Valley Bank (SVB) was due, in large part, to mismanagement, as he declared this Monday before two panels of Congress , local media report.

"To begin with, the failure of the SVB is a paradigmatic case of mismanagement," he said. "The bank you waited too long to address your issues And, ironically, the delayed actions it finally took to strengthen its balance sheet caused the stampede of uninsured depositors that led to the bankruptcy of the bank," he added.
In addition, the senior official promised a full response from the central bank to any supervisory or regulatory failure, as well as to fully address "what went wrong."
Ongoing review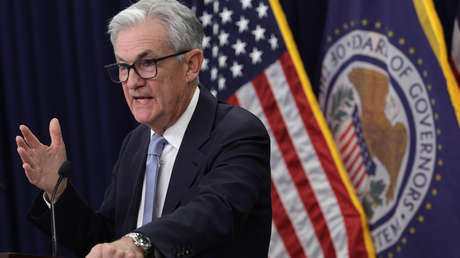 The Federal Reserve (Fed) is conducting a review of the collapse of the SVP, the results of which will be published on May 1. One of his research goals will be to examine whether the Fed's risk test was adequate.
"We are evaluating whether the application of stricter standards would have led the bank to better manage the risks that led to its bankruptcy," he continued. "We are also assessing whether the SVB would have had higher levels of capital and liquidity under those standards, and whether those higher levels of capital and liquidity would have been able to prevent bank failure or provide greater resilience," he added.
On the other hand, Barr said that the fed will search change the rules for the long term debt in institutions that are not considered systemically dangerous, while they will analyze whether stricter standards would have pushed the SVB to have a better management of its liquidity risk.
On March 10, the SVB, the 16th largest bank in the US, carried out the country's biggest bank failure since the global financial crisis of 2008, causing turbulence in world markets. This Monday the First-Citizens & Trust Company bank agreed to purchase and assume the deposits and credits of said entity.
Source: RT