The international confederation of non-governmental organizations urges governments to systematically increase income tax rates for large fortunes.
The international confederation of non-governmental organizations Oxfam has revealed in a report published this Monday that the richest 1% of the population has accumulated almost two thirds of the new wealth generated globally since 2020, some 42 trillion dollars, which is almost double that obtained by the remaining 99% of the world's population.

Specifically, the great fortunes they have hoarded 26 trillion dollars —which represents 63% of the new wealth generated since 2020—, while the rest of the world population made only 16 trillion dollars, which represents 37% of it.
The UK-based body points out that for every dollar of new global wealth received by a person belonging to the poorest 90% of humanity, a billionaire earns $1.7 million.
The report notes that the fortunes of billionaires have increased at a rate of $2.7 billion a day, adding to "a decade of record gains" in which the number of billionaires and their wealth have doubled.
What do you propose?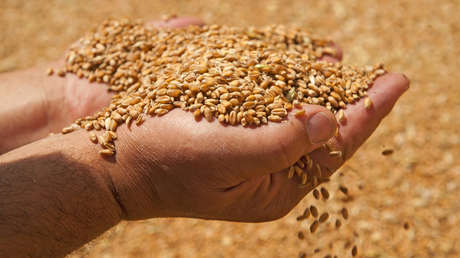 To counteract this situation, Oxfam urges the governments of different countries to systematically increase the income tax rates of the richest 1% to achieve an effective taxation of 60% calculated on all their income, with rates higher for billionaires and billionaires.
In this sense, he assures that with the application of a wealth tax of up to 5% to this group, 1.7 trillion dollars a year could be raised, which would allow 2,000 million people to escape poverty.
Likewise, it requests that they apply solidarity taxes of a temporary nature on the wealth and extraordinary benefits of large corporations that generate sufficient resources. "and prevent a few from taking advantage of the crisis".
Finally, the body proposes that the wealth of the great fortunes be taxed with tax rates high enough to reduce the enormous concentration of wealth and the number of ultra-rich, thus generating greater economic redistribution.
Source: RT