Russian President Vladimir Putin stressed that next-generation games have great potential.
The attention that Russian President Vladimir Putin has paid to a new class of competitions that combine digital sport with physical forces the organizers of the Games of the Future 2024 to carry them out in a "brilliant and dignified" way, declared the general director of the new sports event, Igor Stoliarov.
Putin participated this Wednesday in a meeting of the supervisory council of the autonomous non-profit organization 'Rossiya – strana vozmozhnostey' ('Russia, country of opportunities'), in which he stressed that digital games are a "colossal business" that it should "help train" the competitors and instill in them universal values ​​and patriotism.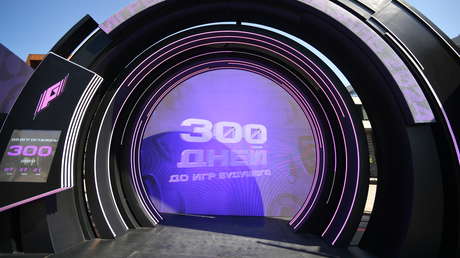 Stoliarov considers "excellent that the president paid attention to this area" and sees in it the "support of good and healthy initiatives". This attitude of the head of state, he said, provides an "additional responsibility to carry out the Games of the Future in a brilliant and dignified manner."
In addition, he explained that the next generation event will feature disciplines of 'Phygital Sport' (Figital Sport), which combine video games and traditional sports. The "great potential" of these games is due to the fact that "develop strategic thinkingintelligence, reaction speed and, most importantly, that they give youth the opportunity to identify themselves as part of a whole community," Stoliarov explained.
The first edition of the Games of the Future will be held between February 23 and March 2, 2024 in the Russian city of Kazan. The new sports disciplines will involve modern technologies, the digital environment and physical activity. The format of the competitions assumes the use of the latest advances in cybersports, the robotic techniquevirtual and augmented reality, computer technologies and artificial intelligence.
Kazan has been hosting the international skateboarding competition 'Phygital Games' since July 14, in which participants test their skills, not only on a real skating rink, but also on a 'skateboarding' simulator. Eight participate in the contest professional teams from Russia, Argentina, Colombia, Spain, Belarus and Bulgaria.
Source: RT