It is estimated that those arrested have defrauded the State of more than 19,000 million pesos, which is equivalent to some 347.9 million US dollars.
The Attorney General of the Dominican Republic reported this Sunday the arrest of a series of senior officials of former President Danilo Medina (2012-2020), including three former ministerslinked to an alleged network of corruption, within the framework of the so-called Operation Squid launched on Saturday night.
Until now, a total of 19 people are in custodyAt the same time, some 40 raids were carried out that culminate months of investigation by the Specialized Prosecutor for the Prosecution of Administrative Corruption.
The list of those arrested includes former finance minister, Donald Guerrero; the former Administrative Minister of the Presidency, Jose Ramon Peralta; the former Minister of Public Works, Gonzalo Castillo; the former General Comptroller, Daniel Omar Caamano; the former director of the State Sugar Council, Luis Miguel Piccirilo; the former director of the National Cadastre, Claudio Silver Pena, and the former directors of Casinos and Gambling, Oscar Chalas Guerrero and Julian Omar Fernandez. Soon, the prosecutors will formalize the request for coercive measure before the courts.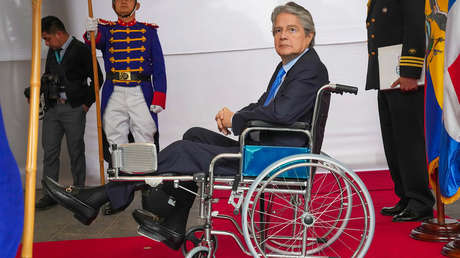 The Public Ministry reported that the former officials are accused of defrauding the State more than 19,000 million pesoswhich is equivalent to about 347.9 million US dollars.
Preliminary charges against those arrested include embezzlementassociation of criminals, coalition of officials, bribery and illicit campaign finance on an unprecedented scale, money launderingas well as falsification of public and private documents, among others.
Medina in the US and the reaction of another ex-president
Meanwhile, the Director General of Migration, Venancio Alcantara, confirmed this Sunday that former President Medina is in the US. since last thursday where he left on a private flight, collects Listin Diario.
For his part, the former president of the nation, Hipolito Mejia, commented on the arrests and pointed out that he is against the "retaliation". "I I do not agree with the absolute freedom or independence of justiceI don't believe in that, I don't like retaliation, I don't know the details, but I don't like retaliation, I disagree with that," he said, quoted by Diario Libre.
He also indicated that he "does not know details" of the case, while admitting that "the one who screwed up should pay for it."
Source: RT