The launch of the 'software' takes place in the midst of the increasingly tense technological war between China and the US.
The Chinese technology company Kylinsoft launched on Wednesday an operating system based on the Linux kernel and created by a community of approximately 4,000 developers. This is OpenKylin 1.0, the first Chinese open source operating system, which can be installed on computers, servers, smartphones and even is compatible with space programs from Beijing, reports the CGTN channel.
windows from Microsoft and macOS Apple dominate the global market for desktop operating systems. However, its 'software' is closed source and users they can't see what's under the 'hood'. For their part, systems like OpenKylin 1.0 give customers the opportunity to view the programming code and adapt it to their needs.
Ni Guangnan, a member of the Chinese Academy of Engineering, highlighted during the event dedicated to the launch of the new computer program that OpenKylin 1.0 marks a milestone in the development of national software. In addition, he stressed the need to "gradually get rid of dependence on foreign technologies".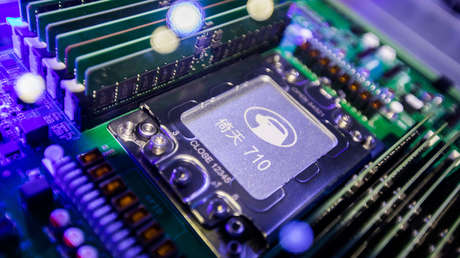 The release of OpenKylin 1.0 comes amid the escalating technology war between China and the US. This week, The Wall Street Journal reported that President Joe Biden's Administration intends to restrict the access of Chinese companies to US cloud computing services.
In October last year, Washington issued restrictions on the export of advanced chips and semiconductor manufacturing technology to the Asian country. It also limited the ability of US citizens to support microchip development or production in certain locations in China.
For its part, Beijing advocated promote technological self-sufficiency and assured that it has managed to counter external attempts to stop the development of the Asian giant.
Source: RT