The organization's secretary general, Haitham Al Ghais, regretted that US sanctions prevent it for now.
The Organization of the Petroleum Exporting Countries (OPEC) will welcome Iran's return to the market once the sanctions are lifted, the organization's secretary general, Haitham Al Ghais, said Monday in an interview with Iran's Shana news agency.
"Iran is a founding member of OPEC and a key player in the global oil market. Iran is currently under sanctions, which limits its production. We know that Iran has the ability to contribute considerable amounts of production in a short time. This was demonstrated in 2015-2016, when the sanctions were lifted," Al Ghais said.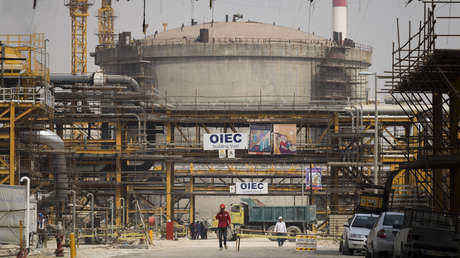 The secretary general added that "there is a growing demand, and we believe that Iran is a responsible player among the members of its family, the OPEC group countries." "I am sure that we will work well together, in synchronization, to ensure that the market will remain balanced as OPEC has continued to do for the past few years," he concluded.
In 2015, Iran, the P5+1 group (UK, China, France, Russia, US and Germany) and the EU signed the Joint Comprehensive Plan of Action (JCPOA), which set the lifting of a series of sanctions against the Islamic Republic in exchange for its commitment not to develop or acquire nuclear weapons
However, in 2018, under the presidency of Donald Trump, Washington unilaterally withdrew from the agreement, reintroduced sanctions against Tehran and imposed new additional restrictive measures. Iran, in response, gradually suspended its obligations stipulated in the agreement
The Joe Biden administration began negotiations in 2021 to resume the agreement, but these efforts have been stalled since August 2022
Source: RT