So far, the OneWeb low-orbit satellite constellation provides Internet access only in northern Taiwan.
The British telecommunications company OneWeb will provide the entire island of Taiwan with satellite Internet connections by the end of the year, with the aim that Taipei is not left without communication in the event of a conflict in the Taiwan Strait. This was expressed this Saturday by the Taiwanese Minister of Digitization, Audrey Tang, in an interview with the Taiwan Central News Agency after a trip to the United Kingdom.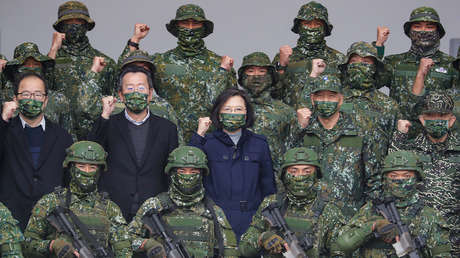 The head of the department visited the company's headquarters in London this week, where they assured her that they were "more than willing" to collaborate to strengthen Taipei's telecommunications infrastructure. So far, the OneWeb constellation of low-orbit satellites provides Internet access only in the north of the territory.
In this sense, Tang stressed that the participation of the British company is important, since it would UK Government supportone of the main investors in the telecommunications operator.
As part of this partnership, the Taiwanese government plans to provide more options for the "joint defense of Taiwan." Meanwhile, experts from the ministry headed by Tang are experimenting with non-geostationary satellite signal receivers at 700 points on the island to guarantee bandwidth in the event of war or disasters.
Source: RT