Among the gangs that dispute that territory, in northern Mexico, would be the Jalisco Nueva Generacion Cartel.
An intense shootout took place on Tuesday in Los Altos de Jalisco, located in the Mexican municipality of Teocaltiche, where rival gangs with ties to drug trafficking apparently clashed.
In addition, the criminals carried out roadblocks using the fire of about 15 vehicles, to prevent the advance of the authorities or antagonistic groups. The National Guard has confirmed TV Forum the death of a person, whose identity is unknown at the moment.
The authorities are already present in the region after receiving numerous calls from the residents, starting at 10:30 p.m. The Mexican Army, the National Guard and the State Police have moved to the area.
Some media, such as El Universal, collect that criminal cells involved in these events would be part of the Jalisco Nueva Generacion Cartel (CJNG).
One of the most violent states
Jalisco is the Mexican entity that registers the most disappearances in the country, with 14,041 people not locatedaccording to the local registry.
The latest people reported missing are five men and two women who worked in two call centers, who were last seen between May 20 and 22.
The authorities are considering the possible forced recruitment of young people to carry out scams and telephone fraud. The Jalisco Nueva Generacion Cartel would also be involved in this type of operation, according to a US investigation that led to the imposition of sanctions by the US Treasury Department on eight Mexican companies.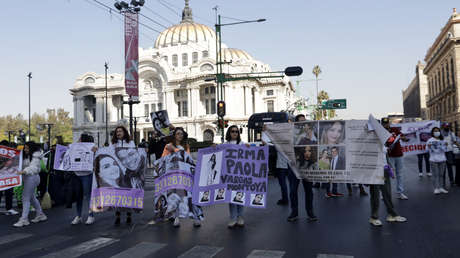 In addition, from December 2018 to April of this 2023, there have been 10,643 homicide victimsan average of 200 per month, which is why Jalisco occupies fourth place in this macabre ranking.
The authorities consider that these levels of violence have to do with the entrenchment of organized crime linked to drug trafficking. The truth is that in Jalisco they dispute control of the territory until six criminal organizations: the Jalisco Nueva Generacion Cartel (CJNG), Los Cuinis, Sinaloa Cartel, La Nueva Familia Michoacana, Los Guerreros and Cartel nueva Plaza, which makes it one of the most violent states in the country.
In the municipality of Teocaltiche, violence reached its highest degree in 2021, when a group of people made the decision to leave their homes for fear of crossfire from the Jalisco Nueva Generacion Cartel and its rivals from Sinaloa. Thus, the population of the communities of Rosario, Saucito, Rancho Nuevo and Rancho Mayor decided to migrate taking as their only belongings those that they could carry.


Source: RT