Experts note that cluster munitions may be "one of the only available means of replenishing Ukraine's stockpiles."
Washington will send Ukraine a new batch of cluster munitions so that kyiv can use them in the conflict against Russian forces, The New York Times reported this Thursday.
"Now, two months after the United States sent an initial tranche of ammunition to Ukraine to ensure that his troops did not run out of ammunitionthree US officials said the Biden Administration plans send more, and soon"says the media, indicating that its sources spoke on condition of anonymity.
Are they really effective?
The Ukrainian soldiers themselves point out that this type of ammunition is basically used to attack the "enemy infantry" when they "are exposed", since cluster weapons "are largely ineffective against entrenched Russian positions […] which are the main obstacle to the counteroffensive," the newspaper writes.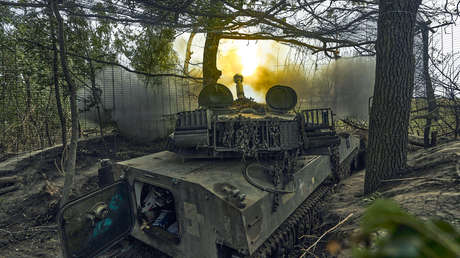 For their part, Western officials and experts agree with this statement and indicate that cluster weapons "are more effective against forces and convoys of vehicles that are dispersed in open terrain" because "the mini-bombs come out of the projectiles in a disperses, it is difficult to direct them towards precise objectives".
Despite the drawbacks, specialists believe that cluster weapons "may be one of the only means available to renew Ukraine's stocks"due to the depletion of other ammunition stocks in NATO stores and the inability of US and European arms companies to "keep up" on ammunition spending.
According to estimates of US officials, Ukrainian soldiers can shoot up to 8,000 artillery shells per dayamong them hundreds of cluster munitions. George Barros, an expert at the Institute for the Study of War, based in Washington, indicated that this type of ammunition could become a "permanent element within the Ukrainian arsenal".
"They are not a magic wand"
This theory is not very well received by certain specialists, among them Mary Wareham, defense director of the arms division of Human Rights Watch, who maintains that, despite the fact that Kiev "is interested in demonstrating that cluster munitions are useful military", it must be taken into account that these are weapons that "are prohibited due to the harm they inflict on civilians, both at the time of shooting and decades later".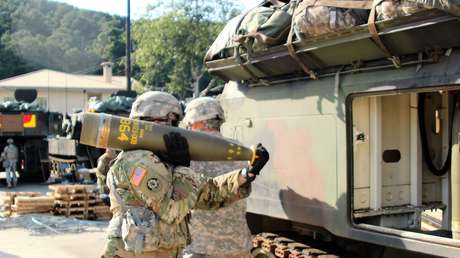 In turn, Can Kasapoglu, director of defense research at the Center for Economics and Foreign Policy Studies in Istanbul, pointed out that the main strategic problem of Kiev's fighters in their counteroffensive focuses on the fight against entrenched enemy positions, where cluster munitions "have their limits." They can be useful in combination with other types of artillery, but on their own."They are not a magic wand"Kasapoglu said.
Against this background, Gian Luca Capovin and Alexander Stronell, analysts at British security intelligence firm Janes, previously highlighted that the Kiev regime's use of cluster munitions in the Donetsk and Zaporozhye regions, at least so far, "did not produce any decisive effect".
Cluster munitions, first used during World War II, can be used in rockets, bombs, missiles and artillery shells. Once launched, they open in mid-flight, spreading many minibombs over a wide area.
Critics argue that, when dispersed, these submunitions can maim and kill civilians, compounded by the risk associated with unexploded projectileswhich represent a danger for years.
Due to the lethal incidence of these weapons in the civilian population, In 2008, 123 countries adopted a convention which prohibits the use of cluster bombs. Of those nations, 111 are party to the agreement, while only 12 are signatories.
Source: RT