According to the media, although Ukraine assured its allies that thanks to the weapons it receives it could break the defenses of "one of the strongest armies in the world", in recent months it has only been able to make limited progress in some directions.
Both Ukraine and its allies "may have placed too much hope" in the widely heralded Ukrainian counteroffensive, with little time left to make any progress this year, according to a new analysis by The New York Times.
Although the Ukrainian authorities, as well as their Western allies, expected to achieve great successes before the start of this counteroffensive, the real situation on the battlefield shows the opposite. Thus, despite the fact that Ukraine is sending more and more soldiers and equipment to break through Russian defenses in various sectors of the front line, in recent months it has only made little progress in some directions.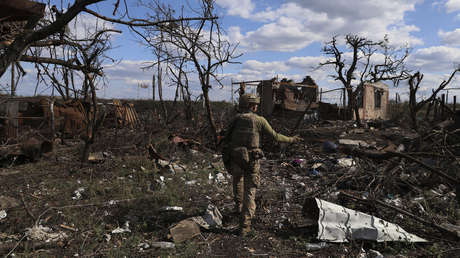 The NYT notes that this outcome was foreseeable and that the Kiev regime and its allies, including its main sponsor, the United States, "may have placed too much hope in the counteroffensive." It is underlined that advanced Western weaponry has not helped the Ukrainians achieve their main objective, which is to defeat the Russian defenses in the southeast and reach the Russian Crimean peninsula through the provinces that joined Russia last year. .
The media also recognizes that the realization of kyiv's long-awaited advance may take months or years, or even not occur. In addition, he highlights that Ukrainian forces are facing "one of the strongest armies in the world" and details that Russia built more extensive defenses than expected, which has cost Ukraine great losses in both lives and military material.
Meanwhile, the NYT emphasizes that the Ukrainians have less and less time to demonstrate that the billions of dollars allocated to weapons for their counteroffensive could help them make significant progress. With the arrival of autumn, weather conditions will worsen and due to the rains the terrain will be muddier and more difficult to traverse, making kyiv's operations even more difficult.
Source: RT