The company's chief financial officer warns that in the long term the restrictions could hurt the competitiveness of the US technology sector in one of the largest markets in the world.
Colette Kress, chief financial officer of US technology company Nvidia, said Wednesday that potential new Washington restrictions on microchip exports to China could hurt the company's future growth, CNBC reported.
Previously, the Financial Times had published information that the Joe Biden Administration was considering introduce new restrictions to the export to China of the chips used for AI, with the aim of making it difficult for technologies, including military ones, to enter the market of the Asian giant.
"We are aware of reports that the US Department of Commerce is considering new controls that could restrict exports of [los modelos de chips] A800 and our H800 products to China," Kress said. "However, given the strength of demand for our products around the world, we do not foresee that such additional restrictions, if adopted, have an immediate material impact on our financial results," he added.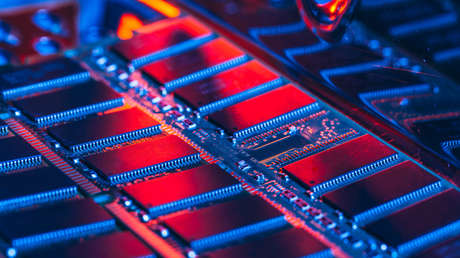 In this sense, the financial director pointed out that commercial activity in China constitutes between 20% and 25% of revenue from Nvidia, whose first-quarter sales reached $4.28 billion, and said the company's growth prospects could suffer under the constraints.
"In the long term, the restrictions that prohibit the sale of our data center products to China, if implemented, will result in a permanent loss of opportunities for US industry to compete and lead in one of the largest markets in the world. And the impact on our future business and financial results is there," Kress stressed.
Nvidia shares rallied on Wednesday following the CFO's comments, but were ultimately down around 1.8%. The company's shares are up more than 179% so far in 2023.
Source: RT