It is the "world's first accelerated computing processor that also has a giant memory," says Jensen Huang, co-founder and CEO of the company.
With the current rise of generative artificial intelligence (AI), companies like Nvidia Corporation, the largest semiconductor maker in the US, have benefited. Last week, its shares grew 25% and its market capitalization approached $1 billion.
In this context, its co-founder and executive director, Jensen Huang, announced on Monday new systems, software and services to take advantage of this technology, which is transforming industries, allowing the incursion of new business models and making current ones more efficient, details the company.
"Accelerated computing and AI mark a reinvention of computing (…) We are now at the tipping point of a new era of computing with accelerated computing and AI being embraced by nearly all computing and cloud companies in the world," Huang said in his first live speech since the pandemic at the opening of the Computex 2023 event in Taipei, Taiwan.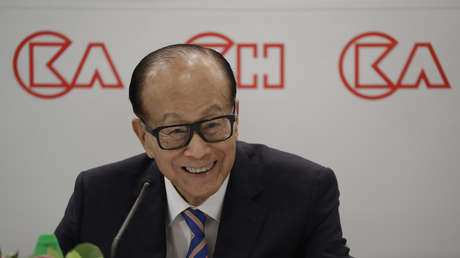 The main novelty focused on bringing generative AI to many areas is the DGX GH200, which connects 256 Nvidia Grace Hopper superchips onto a single graphics processing unit (GPU), and offers 144 terabytes of shared memory with linear scalability for giant AI models. According to Huang himself, it is the "world's first accelerated computing processor that also has a gigantic memory." "This is a computer, not a chip," he stressed.
The so-called 'supercomputer', currently in full production, is destined to become the "new engine for enterprise artificial intelligence", allowing developers to "create great language models for generative AI chatbots, complex algorithms for recommender systems and graphical neural networks used for fraud detection and data analysis," Nvidia says. "They integrate Nvidia's most advanced accelerated computing and network technologies to expand the frontier of AI," the executive said.
Tech giants Google Cloud, Meta and Microsoft are expected to be among the first to gain access to the DGX GH200, with a view to using it as a blueprint for future hyperscale generative AI infrastructure. "The DGX GH200 is the pinnacle of hundreds of systems announced at the event. Together, they are bringing generative artificial intelligence and accelerated computing to millions of users," the company says.
If you liked it, share it with your friends!
Source: RT