"Citizens must remain vigilant, but not be alarmed, and continue to report any concerns they have to the Police," stressed the Minister of State for Northern Ireland.
The British Security Service has raised the terrorist threat level in Northern Ireland, which means that now It is "very likely" that an attack will take place in that UK territory.
In a written statement, the Minister of State for Northern Ireland, Chris Heaton-Harris, reported that MI5 (the country's internal intelligence service) had increased the chances of an act of terrorism taking place in that region and that the The public had to stay tuned.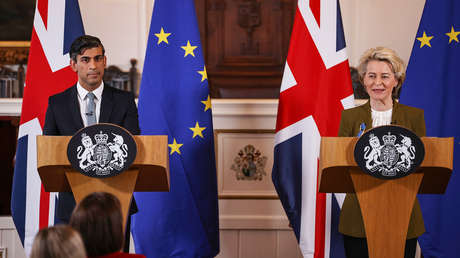 "MI5 has increased the threat of terrorism to Northern Ireland from 'substantial' (attack likely) to 'severe' (attack very likely)," the senior official said. "The citizens they must remain vigilant, but not be alarmedand continue to communicate any concerns they have to the Police," he stressed.
Heaton-Harris also stressed that "peaceful and democratic politics", implemented after the signing of a historic agreement that ended the Northern Irish conflict, "has improved society", but today there are "a small number of people" who seek to "cause harm" to local communities "through politically motivated acts of violence".
The minister assured that the level of terrorist threat "is constantly monitored" in a "systematic, exhaustive and rigorous process, based on the most recent intelligence data."
The recent move came a month after a group of masked gunmen attempted to shoot dead police officer John Caldwell in a northern Irish town. Thirteen people were arrested in connection with the attack.
"In recent months, we have seen increased levels of activity related to terrorism linked to Northern Ireland, which has targeted police officers serving their communities and has also endangered the lives of children and other members of the public," Heaton-Harris said.
Source: RT