The test, of "strategic importance", was observed by Kim Jong-un, who "warmly encouraged his scientists and technicians, expressing the expectation that another strategic weapon of a new type will be manufactured in the shortest possible time."
North Korea on Thursday tested a "high-thrust solid fuel engine," the "first of its kind in the country"which will allow Pyongyang to advance the development of new strategic weapons systems, reported the Korean Central Telegraph Agency (KCNA, for its acronym in English).
The test, of "strategic importance", was carried out at the Sohae Satellite Launch Field and was personally observed by the country's leader, Kim Jong-un.
"The test results scientifically and clearly proved that all technical indices including engine thrust, specific impulse, combustion function, duration and thrust vector control function are equal to the design values. and demonstrated their reliability and stability," KCNA said.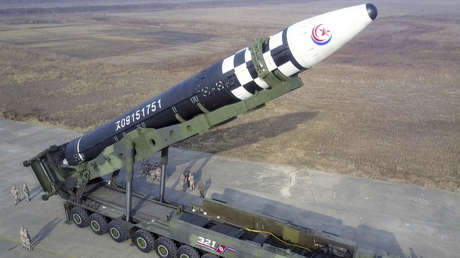 This test provides "a sure guarantee of science and technology for the development of another system of strategic weapons of a new type"points to the middle.
The development of this engine was carried out by scientists from the North Korean Academy of Defense Sciences and was one of the objectives of the Five-Year Plan for the development of national defense sciences and weapons systems. For his part, Kim Jong-un "warmly encouraged his scientists and technicians, expressing the expectation that another new-type strategic weapon will be manufactured in the shortest possible time."
In the past year, North Korea has significantly improved its weaponry and paid more attention to military science. In this regard, Washington considers that the Asian nation is trying to increase its military strength in order to "improve its ability to attack the United States."
Source: RT