The drill was a response to the joint maneuvers that the US and South Korea carried out on Wednesday with the participation of a North American B-1B strategic bomber.
On the night of Wednesday, August 30, North Korea carried out a military exercise consisting of simulating a "tactical nuclear strike" against operational command bases and airports in South Korea, the nation's Central Telegraph Agency reported this Thursday.
The North Korean General Staff stated that the People's Army drill was a answer to a joint maneuver carried out by the US and South Korea on the same Wednesday, with the participation of a B-1B strategic bomber North American and Seoul fighters.
Likewise, they pointed out that the nuclear maneuver included the launch of two tactical ballistic missiles from the Pyongyang airport towards the northeast, which They exploded at the predetermined height of 400 meters on an islet set as a target.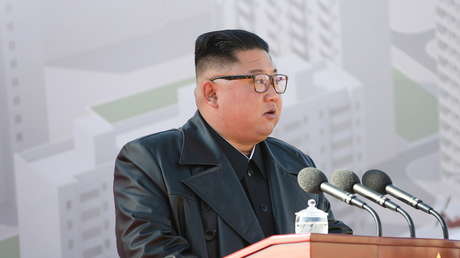 In this context, the North Korean military organization explained that the exercise was completed using the "scorched earth" tactic to "send a clear signal to enemies" who defied his repeated warning "with an act of military threat", that is, "the deployment of strategic properties."
In addition to making the United States and South Korea understand their "strong desire for retaliation and capacity for real revenge," North Korean military authorities emphasized that the country's forces "they will never" sit idly by in the face of the "reckless moves" of both countries.
On the other hand, the General Staff of North Korea denounced that the US and South Korea are rehearsing the scenario of a preemptive nuclear strike against North Korean territory within the framework of their joint Ulchi Freedom Shield maneuvers. "This training that took place when it was at its climax constitutes a serious threat to our country. adventurous essay of the enemies' war of aggression", with "the evident intention of [lanzar un] nuclear preemptive strike against the Democratic People's Republic of Korea," he stressed.
Every year, Seoul and Washington hold the Ulchi Freedom Shield exercises at the end of August, sparking criticism from Pyongyang for maneuvers taking place around the Korean Peninsula.
Source: RT