North Korean leader Kim Jong-un inspected his country's first reconnaissance satellite in mid-May.
As revealed by Japanese government officials, North Korea notified the International Maritime Organization (IMO) of its plan to launch a satellite between May 31 and June 11, NHK reports.
The Japanese authorities, for their part, are urging Pyongyang to "exercise self-control" and they are reinforcing vigilance against possible launches.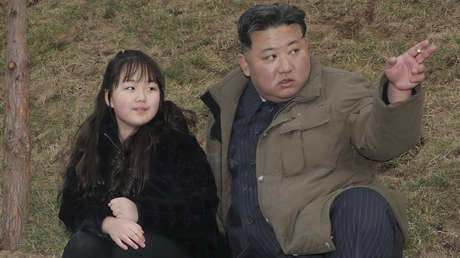 In mid-May, North Korean leader Kim Jong-un inspected the first reconnaissance satellite of his country and highlighted "the strategic nature" of the possession of this type of military devices.
According to the North Korean leader, the more desperately the US and South Korea "escalate their confrontational steps against the Democratic People's Republic of Korea", the more offensively Pyongyang will "exercise its sovereignty and just right of self-defense".
In April, Kim gave instructions for preparations for the launch of the satellite to be carried out. At the end of last year, North Korea carried out a final test with the purpose of evaluating the photographic capabilities of the satellite device, as well as to verify the ground control and data transmission system.
Source: RT