A senior North Korean official explained that the main task of the spacecraft will be to collect information to "contain" the US.
North Korea has officially confirmed that the launch of its first military reconnaissance satellite will take place in June, and its main task will be to gather information to "contain" the United States and its allies. This was reported on Monday by the vice president of the Central Military Commission of the Korean Labor Party, Ri Pyong Cho, quoted by the state agency KCNA.
That device, together with "various means of reconnaissance that will be tested recently, are indispensable for tracking, monitoring […] and deal in advance in real time with dangerous military acts by the United States and its vassal forces," the official said.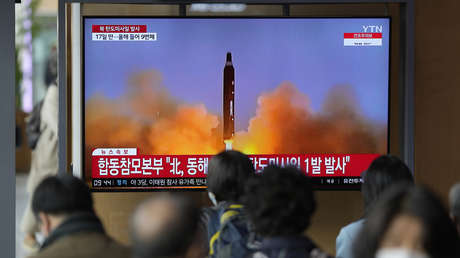 "Under the current situation caused by the reckless military maneuvers of the US and South Korea, we constantly feel the need to expand reconnaissance and intelligence means and upgrade different types of defensive and offensive weapons," Ri added, accusing Washington. of conducting "hostile aerial espionage activities in and around the Korean Peninsula".
Last week it was reported that North Korea had notified the International Maritime Organization (IMO) of its plan to launch a satellite between May 31 and June 11.
In mid-May, North Korean leader Kim Jong-un inspected the his country's first reconnaissance satellite and highlighted "the strategic nature" of the possession of this type of military devices.
For its part, the US warned North Korea that it "will be held accountable" if the spacecraft is launched. "We have been very clear in urging North Korea to refrain from further threatening activities and call on Pyongyang to engage in serious and sustained diplomacy," US State Department spokesman Vedant Patel stressed on May 18.
Source: RT