Vienna continues to purchase more than 50% of its gas imports from Russia and does not plan to stop doing so in the near future.
Austria could one day give up Russian gas, but this decision is unlikely to happen in the near future, the country's Federal Chancellor Karl Nehammer said in an interview with local broadcaster ORF on Monday.
In this context, he justified the continuity of Russian gas supplies to Austria due to the lack of alternatives and the fact that the gas pipeline system in Europe has allowed Russian fuel to dominate the energy markets of Central and Eastern Europe for decades. Nehammer pointed out that gas from Russia is not cheaper than that from other countries, and as a result, Vienna is working to expand its ties with Italy, Germany and Croatia.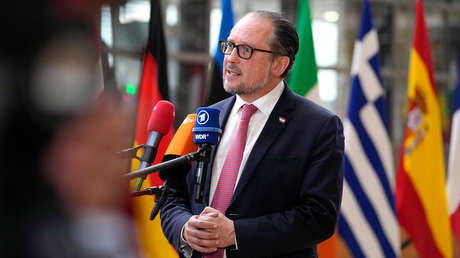 The Federal Chancellor indicated that last year Austria already began to weaken its dependence on Russia. However, the share of Russian gas in the country's imports continues to exceed 50%, according to data from the Austrian Energy Information Portal. In February 2022, the country received 79% of its gas from Russia, and in July 2023 this figure was reduced to 66%, which is still a significant percentage.
For his part, the CEO of the Austrian energy group OMV, Alfred Stern, told the Financial Times on Tuesday, September 5, that the company will continue buying most of the gas it consumes from Russia this winter. The firm does not plan to terminate its long-term contract with the Russian company Gazprom, valid until 2040.
Source: RT