Furthermore, the military junta stated that the Police have been ordered to expel him.
Niger's military junta withdrew diplomatic immunity and credentials from French ambassador to the African country, Sylvain Itte, according to a statement published on Tuesday by the Nigerien Ministry of Foreign Affairs.
Furthermore, the nation's new authorities stated that the Police have been ordered to expel him. The diplomatic letters and visas of Itte and his family also have been canceled.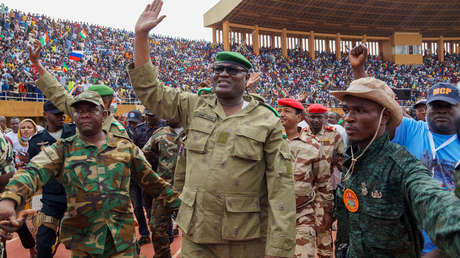 The Niger Foreign Ministry announced last week that it ordered the French ambassador to leave the country's territory. According to a statement from the ministry, the diplomat had 48 hours to leave. Meanwhile, France claimed last Friday that the "coup plotters in Niger they have no authority" to ask its ambassador in Niamey to leave the country.
"The authorization of the ambassador comes only from the legitimately elected Nigerien authorities," declared the French Ministry of Foreign Affairs.
In response to Paris's refusal to recall its representative, the military administration cut off the supply of water and electricity to the French Embassy in the capital and the respective consulate in the city of Zinder, reports The North Africa Post.
Besides, thousands of Nigeriens They gathered in Niamey over the weekend in support of last month's coup. Protesters criticized France's rejection of the military junta's request.


Source: RT