The Commander-in-Chief of the Nicaraguan Army, Julio Cesar Aviles Castillo, participated virtually in the XI Moscow Conference on International Security.
The commander-in-chief of the Nicaraguan Army, Julio Cesar Aviles Castillo, denounced this Tuesday that the US intends to insist on the exploitation of natural resources in Latin America and the Caribbean.
"The United States of America intends to exploit Latin America and the Caribbean, to the detriment of the development of our peoplesnatural resources, so this region constitutes another geostrategic front, which it does not intend to leave out of its control," said Aviles Castillo during his participation, via telematics, in the XI Moscow Conference on International Security.
He indicated that Washington's strategy occurs "despite the positions of some countries that, with determination, defend their sovereignty and independence against any external pressure that seeks to ignore their national interests."
He added that there are clearly identified cases of "destabilization" in Argentina, Bolivia, Brazil, Venezuela, Ecuador, Peru, Guatemala, Honduras, Cuba and, of course, Nicaragua.
"Everything is based on the modern application of the well-known Monroe Doctrine, 'America for the Americans', having as its main objective (…) the appropriation of its valuable natural resources, such as the petroleum, lithium, rare earth minerals, water sourcesamong others," he said.
Meanwhile, according to the military chief, the current US foreign policy in Latin America and the Caribbean "is aimed at maintaining its hegemony with the implementation of its national security strategy," in order to "counteract what they call as the growing presence of the Russian Federation and the People's Republic of China in this important region of the world".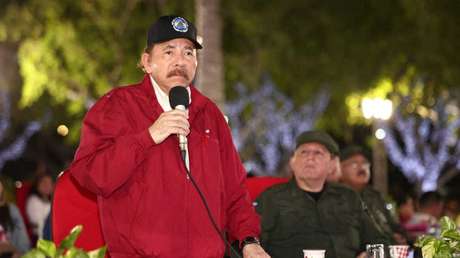 "Threat"
Aviles Castillo added that nations like Nicaragua are stigmatized internationally as a threat, "for the simple fact of not follow US designs".
"Nicaragua is pointed out as a threat to the national security of the United States, a category granted unilaterally and without foundation, only for the fact of promoting national, regional, hemispheric and global security conditions from positions and conditions of respect for sovereignty , independence and territorial integrity of States", he emphasized.
He insisted that the US rhetoric against Nicaragua and other countries "is based on the existence of governments that do not allow interference and the subjugation of their vital interests as a nation".
If you found it interesting, share it with your friends!
Source: RT