The footballer said that he does not feel "100%" to be with Brazil at the start of the World Cup qualifiers.
Brazilian forward Neymar Jr., who has recently joined the ranks of Saudi club Al Hilal, claims that Saudi Arabia's Pro League could be as good as France's Ligue 1, if not better.
"I assure you that football there [en Arabia Saudita] It does not matter. The ball is round, there are goals and if you look at the names that have gone to the Saudi league… I don't know if it is better than the French league or not," he declared, quoted by the AP agency.
At the same time, Neymar pointed out that he is not in full physical shape to play for his country's national team in the first two dates of the South American qualifiers for the 2026 FIFA World Cup. "I feel good, but obviously I'm not up to the task." 100%. My head is fine and so is my body," he stated.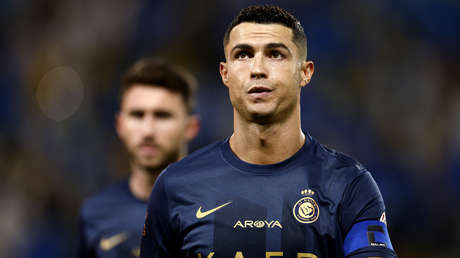 Since February, the footballer has reduced his activity due to an injury to his right ankle and has not yet made his debut for his new club. "I was going to play the most recent game [del Al Hilal]but they hit me during training and the coach decided to leave me out so I could come to Brazil," said the former Paris Saint-Germain.
The Brazilian team will play its first qualifying match this Friday at home against Bolivia at the Mangueirão Stadium in the city of Belem. Then, the Canarinha will travel to Lima to face Peru on Tuesday. The last time Neymar wore the national shirt was in the defeat against Croatia in the quarterfinals of the World Cup in Qatar. Since then, Ney has raised doubts about his future in the team and he did not play the first three games he played this year.
However, the forward is concentrated with the rest of the team and, although his presence in the next matches has been in doubt, he assures that in the past he has reached international commitments in a similar way and has nevertheless played.
"After a lot of pressure from my family and friends [para regresar a la seleccion] You begin to give value to everything you did. When you are with your people, with your family, they put you in your place and make you see that it is worth staying happy wearing the Brazil shirt," he expressed.
If you liked it, share it with your friends!
Source: RT