"We are still intimately linked to this treasure," said Ngarimu Blair, vice president of the Maori tribe.
The Ngati Whatua Orakei Maori tribe in New Zealand is demanding the return of relics it put up for sale at Sotheby's auction house.
Sotheby's offers at auction Maori pieces from the 18th and 19th centurieswhich for the local tribes are very important cultural treasures (in Maori 'taonga') that must be returned.
"We hope that those involved in this auction understand that the people of [Paora] Tuhaere [antiguo lider de la tribu] is not extinct, nor are they relics and that still we are intimately linked to this taongaNgarimu Blair, vice president of Ngati Whatua Orakei, told The Guardian, adding that they had few important pieces left, due to looting, urbanization and displacement.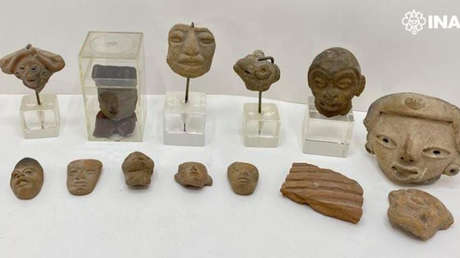 The objects include a piece of carved green rock that Paora Tuhaere gave to a British vice-admiral in 1886 on the condition that it remain in her family. However, since the relic is no longer with the relatives of the aforementioned, Blair said that he hoped that future buyer consider "repatriating".
The auction comes at a time when international museums, governments and private collectors are debating the question of ownership of indigenous objects, especially those obtained through colonization, looting or war, he notes. The Guardian.
On the other hand, the auction house had previously sold other high-value Maori pieces, including some of unknown provenance.
Source: RT