The defense minister stressed that his country does not intend to adhere to the nuclear aspect of the military alliance.
New Zealand may soon enter into negotiations with AUKUS members to join the non-nuclear aspects of the alliance made up of Australia, the United States and the United Kingdom. The New Zealand Defense Minister, Andrew Little, declared on Tuesday that he is interested in the second "pillar" of the block.
These are aspects involving defense technologies "associated" with nuclear-powered submarines, such as artificial intelligencethe quantum computing and the advanced information.
"We have been offered the opportunity to talk about whether we could or would like to be involved in the second pillar aspect. I have indicated that we would like to explore it," said Little, who was "quite satisfied" that this aspect does not involve nuclear materials.
Earlier this month, the New Zealand defense minister had met with the coordinator of the White House National Security Council, Kurt Campbell, who gave him to understand that the US. saw the potential for New Zealand to join the non-nuclear aspects of AUKUS.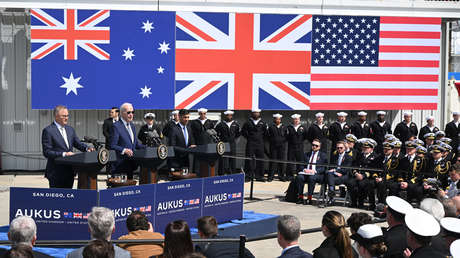 Little claimed he had told Campbell that any kind of participation by his country in the military alliance could not affect the "legal obligations" and "moral commitment" to remain free of nuclear components.
"We already work very closely with allies and partners that have nuclear-powered ships and submarines and nuclear-armed missiles and submarines… That Nothing changes what we're currently doing," he said.
Little also indicated that the New Zealand military might be forced to modernize some of their equipment, such as that used in communications becoming "increasingly obsolete", to meet the standards of the US and Australia if the country eventually joins the alliance.
Source: RT