Five viruses were found in bats captured in the Chinese province of Yunnan.
Chinese and Australian scientists found in samples from 149 bats in the Chinese province of Yunnan five viruses "that are likely to be pathogens to humans or livestock".
According to the study, released ahead of time, among the viruses spread by those animals was a SARS-like coronavirus, which is closely related to SARS-CoV and SARS-CoV-2which caused the pandemics unleashed in 2003 and 2019, respectively.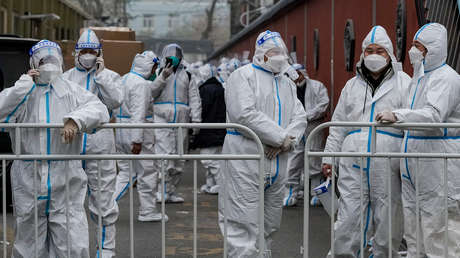 This discovery is important, as it "means that viruses similar to Sars-CoV-2 are still circulating in Chinese bats and continue to pose an emergency risk"said Professor Eddie Holmes of the University of Sydney, Australia, a co-author of the study.
The scientists also concluded that one species of these animals can be infected with a large number of different viruses. Professor Jonathan Ball, a virologist at the University of Nottingham in the United Kingdom, told The Telegraph, "Such co-infections, especially with related viruses such as the coronavirus, give the virus the opportunity to exchange critical pieces of genetic information, giving rise to new variants".
Source: RT