However, from the opposition they criticize that there have been no substantial changes in the new proposal.
The Israeli Prime Minister, Benjamin Netanyahu, announced on Monday that he will soften his proposal to reform the judicial system, in an attempt to calm the social and political situation after the massive protests in the country in the last two months, collects Reuters.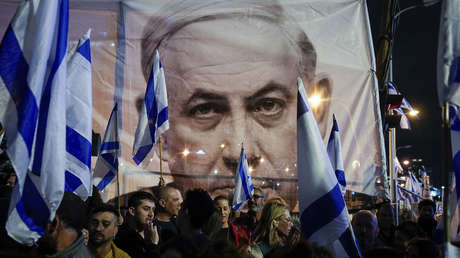 The Israeli coalition government issued a statement containing several changes to the original version of the legislation presented on January 4. Among other things, the new proposal provides for fewer government representatives than originally proposed on the Judicial Selection Committee, the body that appoints court judges.
In addition, the Executive decided to delay its parliamentary processing until after the interruption of the sessions in Parliament on the occasion of the Jewish Passover, between April 2 and 30.
In this context, Netanyahu urged opponents to abandon their plans to boycott the reform ratification votes and asked them to end their calls for more protests.
However, the opposition leader, former Prime Minister Yair Lapid, has rejected the offer, assuring that there have been no substantial changes. "The coalition's most recent proposal is a blueprint for a hostile takeover of the judicial system," he criticized.
Call between Netanyahu and Biden
The day before the announcement, the Israeli president had a call with the US president, Joe Biden, who told him that he would support a compromise on judicial reform, while encouraging checks and balances and the construction of an agreement broad political.
The White House reported that during the telephone conversation, Biden emphasized that "democratic values […] They must remain a hallmark of the US-Israel relationship."
The reform bill provides for giving the Israeli Executive a decisive influence in the selection of judges and limits the scope of the Supreme Court to repeal laws or rule against the Government.
Critics consider this would greatly weaken the independence of the judiciarysince Israel does not have a Constitution, but only a commission of the Parliament, controlled by the government coalition, to settle such matters.
Source: RT