The Middle Eastern country fears that its weapons could be stolen and end up in the hands of its worst enemies in the region.
Israeli Prime Minister Benjamin Netanyahu said in an interview with the Wall Street Journal published on June 29 that he rejected calls from Washington and Kiev to arm Ukraine because of "concerns" that do not directly affect Western countries.
"We have concerns that I don't think you have none of Ukraine's western allies", he argued. Netanyahu explained that there is a danger that the israeli weaponryif delivered to Ukraine, be stolen and delivered to Iranthe country's biggest adversary in the region.
Among other weapons, the president's concern in this context concerns the Iron Dome air defense system, which protects Israel and was developed jointly with the US. Netanyahu also claimed that some of the weapons supplied to Ukraine by the West they are showing up on the borders of your country.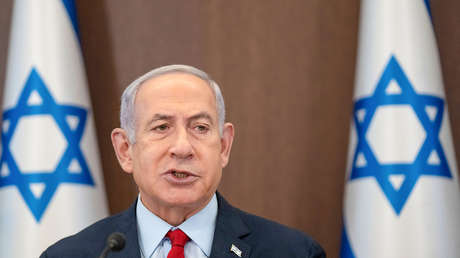 According to the outlet, the Ukrainian ambassador to Israel, Yevgeny Kornichuk, has described fears that the weapons will end up in Iranian hands as "totally fictitious and speculative assumptions." kyiv had already accused the Israeli government to opt for "close cooperation" with Russia instead of supporting kyiv by supplying it with military equipment.
In response, the Israeli Foreign Ministry summoned the Ukrainian ambassador to protest these comments. In addition, Israeli Foreign Minister Eli Cohen said that his country sent millions of dollars in humanitarian assistance to Kiev "in an unprecedented way" and that it is testing an Israeli air warning system in Ukraine.


Source: RT