Around 220 military aircraft from 25 member countries of the Atlantic Alliance and their allies will participate in the exercises.
Starting next week, NATO will carry out the largest maneuvers of its air forces in Europe in the history of the alliance, which will be led by Germany, reports the AFP agency.
The exercises air defender 23 ('Air Defender 23', in English) will begin on June 12 and will last for ten days. The maneuvers will take place in Germany, the Czech Republic, Estonia and Latvia with the participation of around 220 military aircraft from 25 countries NATO members and their allies.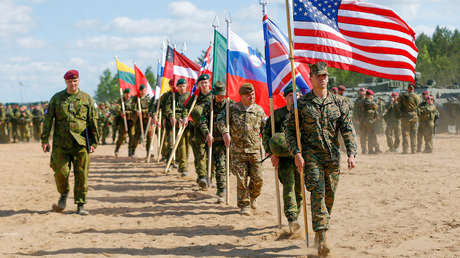 The US ambassador to Germany, Amy Gutmann, said that while the training is "defensive" in nature, it is intended to send a message to countries like Russia. "I would be quite surprised if some world leader is not taking note of what this means in terms of the spirit of this alliance. […]and that includes sir [Vladimir] putin", commented the diplomat. She also said that she hopes that this type of military exercise on a large scale "will not be the last."
NATO, a defensive alliance?
For his part, the general of the German Air Force, Ingo Gerhartz, indicated that the 'Air Defender' was conceived in 2018, in part, as a response to the reunification of the Crimean peninsula with Russia. However, he asserted that NATO is "a defensive alliance" and that the exercises "are not directed against anyone."
Meanwhile, the director of the US Air National Guard, General Michael Loh, affirmed that the responsibilities of the Atlantic Alliance lie in a "tipping point". "This maneuver focuses on complement the permanent US presence in Europe", in addition to providing training "on a larger scale than what is generally done on the continent," he added.
Source: RT