The documents indicate that military personnel from the United Kingdom, France, the United States, Latvia and the Netherlands are present on Ukrainian territory.
Some 97 members of NATO special forces would be deployed on Ukrainian territory, the BBC reported on Wednesday, citing classified documents from the Pentagon and US special agencies recently leaked on social media.
According to a document dated March 23, the United Kingdom has the largest contingent in Ukraine with 50 special forces members, a number considerably higher than that of Latvia (with 17 soldiers), France (with 15), USA. (with 14) and the Netherlands (with a soldier).
The French Ministry of Defense has denied this information, assuring that "there are no French forces involved in operations in Ukraine." "The cited documents do not come from the French Armed Forces and are subject to caution. We do not comment on documents whose sources and veracity are uncertain," AFP quotes that portfolio.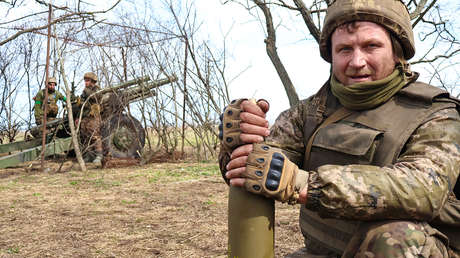 For its part, the British Ministry of Defense declared on his Twitter account that the document had "a very serious level of inaccuracy" and advised readers to "be careful taking at face value allegations that have the potential to spread misinformation."
However, Latvia confirmed the presence of its military in Ukraine, which, according to the Defense Ministry cited by Delfi, does not participate in combat operations, but performs "helper functions" like the surveillance of the Embassy.
In the same way, the spokesman for National Security of the White House, John Kirby, revealed that there are "a small military presence" American at the country's embassy in Ukraine "to help work on the accountability of the material that enters and leaves" that country.
Russia has repeatedly denounced the involvement of NATO, the US and the EU countries in the conflict. "We see the whole of NATO fighting against us, and here any speech or chant that 'we are not at war but only supplying weapons' is ridiculous," Russian Foreign Minister Sergei Lavrov said in February.


Source: RT