The object passed close to Earth and its surface appears pitch black.
NASA's Goldstone radar, used to investigate objects in the solar system, captured in detail one of the longest asteroids ever photographed, the US space agency reported Friday.
The asteroid known as 2011 AG5almost 500 meters long and about 150 meters wide, passed close to Earth on February 3 —in astronomical terms— at a distance of approximately 1.8 million kilometers, almost five times the distance between our planet and the Moon.
2.5 hour timelapse of #asteroid (367789) 2011 AG5 as it passed through Sextans last night. The 140 meter body peaks at magnitude 14.3 as it approaches 4.7 lunar distances from Earth on Feb 3rd. Sky motion of about 29'/hr. Taken from my back garden in London, UK. pic.twitter.com/NvjabBr84J

—Thomas Wocial (@t_wocial) February 2, 2023
Scientists at NASA's Jet Propulsion Laboratory followed the "extremely elongated" object closely, discovering previously unknown details as its dimensions and shape. "Of the 1,040 near-Earth objects observed by planetary radar to date, this is one of the longest we have ever seensaid Lance Benner, the lab's lead scientist.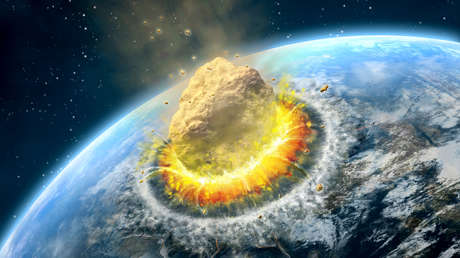 coal black surface
The Goldstone radar observations were carried out between January 29 and February 4, also revealing that the asteroid has a large and wide concavity in one of its two hemispheres, as well as a surface that if it were seen by the human eye it would appear black as coal.
Furthermore, the observations confirmed that 2011 AG5 has a slow rotation speed on its own axis, since it takes 9 hours to complete it. On the other hand, the asteroid orbits the Sun in 621 days and its next approach to Earth it will occur in the year 2040, when it is expected to pass at a safe distance of approximately 1.1 million km.


Source: RT