"In the last decade, China has had enormous success and progress," admitted the administrator of the US space agency, Bill Nelson.
NASA administrator Bill Nelson suggested on Sunday that Beijing could claim certain lunar territories where Chinese astronauts could reach, amid the increasingly hard-fought "space race" between the United States and China for being the first nation to return to Earth's natural satellite.
"It's true that we'd better watch than [China] do not reach a place on the Moon with the excuse of scientific research," the head of the US agency told Politico. "And it is not out of the question for them to say: 'Do not come near, we are here, this is our territory '" he added.
A few weeks ago, Nelson stated that Washington aims to overtake Beijing in the moon race and achieve this feat marking "a significant achievement" for all of humanity.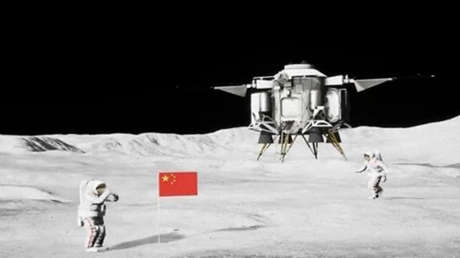 If the Artemis lunar program goes according to plan, the US will be able to return to our satellite in 2025 or in 2026. Meanwhile, Beijing aspires to have its taikonauts – as Chinese astronauts are known – on the Moon. by the year 2030according to the official's estimates.
In his interview with Politico, the head of NASA expressed concern about China's progress, as well as its possible plans to land on the moon in some places also planned by the US agency.
"In the last decade, China has had tremendous success and progress"It's also true that its landing date is getting closer and there are only a few places on the south pole of the Moon that are suitable for what we think of, at the moment, for water harvesting," Nelson said. added.
When asked if the American astronauts will return to the Moon before the Chinese crew members do, Nelson replied: "God willing".
The Artemis Program
In mid-November, NASA successfully launched its next-generation carrier rocket. Space Launch System (SLS) with the Orion capsule as part of the Artemis I unmanned mission to the Moon.
On December 11, Orion returned to Earth, splashing down in the Pacific Ocean off the coast of California, thus breaking the record for the distance traveled from Earth by the Apollo 13 mission more than half a century ago.
In 2024, the US agency plans to launch Artemis 2, which would be the first manned mission to the Moon which will use an even more powerful version of the SLS rocket.
Meanwhile, Artemis III should give the go-ahead to launch regular manned missions to and around the Moon with the goal of establishing "the first long-term presence" of humans on the lunar surface and then use this experience to send astronauts to mars.
Source: RT