The reduction in the tycoon's assets is due to the sharp fall in the price of Tesla's shares, which make up the majority of his fortune.
The wealth of the American businessman Elon Musk was reduced by more than 100,000 million dollars in a year due to a sharp fall in the price of Tesla shares, reports Bloomberg. Despite this, the tycoon continues to be the richest man in the world, with a estimated fortune of 169,800 million dollars.
On Monday alone, the billionaire lost $8.6 billion of his net worth as Tesla shares fell 6.8% on the New York Stock Exchange, hitting their lowest level since November 2020. Since the beginning of this year, The maker of electric cars, which makes up the bulk of Musk's fortune, lost 52% of its value.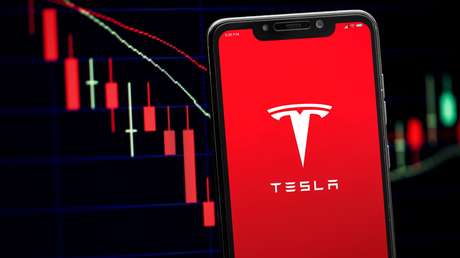 The fall in Tesla shares comes as China, its biggest market outside the US, has returned to lockdowns and restored some of the restrictions in the face of a new coronavirus outbreak, putting both production and sales at risk. sales. The company also started a recall of more than 300,000 vehicles for defects found in taillights, while facing supply chain problems and rising raw material costs.
In addition to all this, Musk is engrossed in the newly acquired social network Twitter, which has some investors worried that the mogul is not paying enough time and attention to his core business.
Source: RT